Kilefjorden Camping
Velkommen!
Kilefjorden Camping
welcome!
Kilefjorden Camping, a nature paradise in southern Norway where peace reigns. Located directly on the Kilefjorden (a widening of the river Otra), with its own beach and hidden between old pine trees, is our natural green campsite with camping spots (50 power connections) and 13 cabins.
A stay at our campsite brings you into the here and now. If you love nature, silence, freedom and outdoor life, we are a perfect match.
About a 50 minute drive from the ferry in Kristiansand, along the RV9 near Evje, Kilefjorden Camping is a great base for the start or end of your trip.
We are one of the few campsites in Norway open all year round.
Joyce, Nita & our dog Jaxson give you a warm welcome!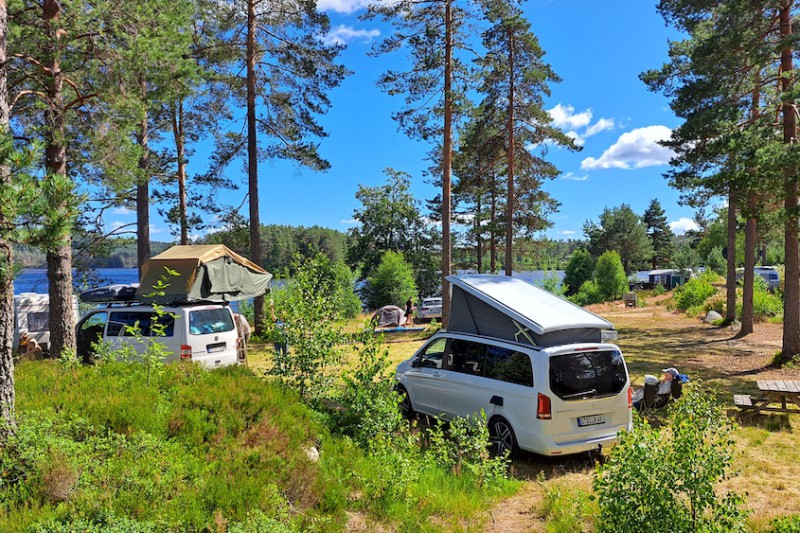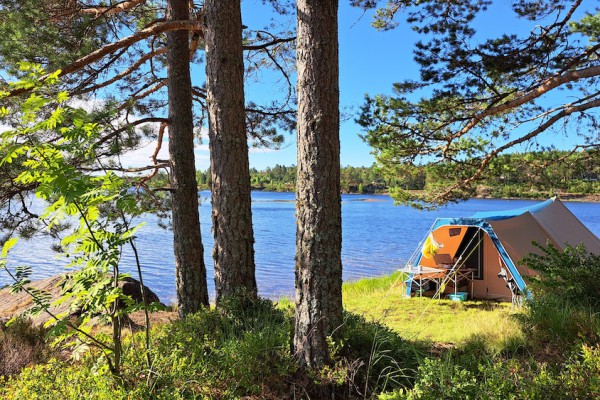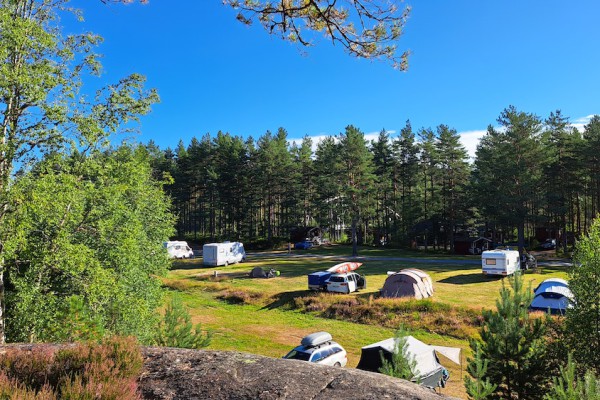 The campsite has free places, which means that you can choose your best spot with or without the use of electricity. The field below close to the beach offers cozy places with a nice view of the water and shelter from the sun by the many pine trees. The large lawn offers sunny pitches for campers, caravans and tents and is enclosed by the forest edge. We also have a comfortable paved camper place with a beautiful view over the water. The sanitary building is located in the middle of the camping fields and the various cabins. In addition to the camping pitches, there are a small number of permanent seasonal pitches.
Spread over the grounds are 13 authentic Norwegian cabins for 2 to a maximum of 6 people. Each cabin is unique due to its location and allows you to optimally experience the Norway feeling. All cabins are equipped with electricity and have a refrigerator, cooking plate, coffee maker, kettle, cooking utensils and crockery. The beds have clean mattress sheets, blankets can be borrowed and other bed linen can be rented. In addition to a well-equipped kitchen and living room, some of the larger cabins also have separate bedrooms and a bathroom with shower and toilet. Dogs are welcome in every cabin.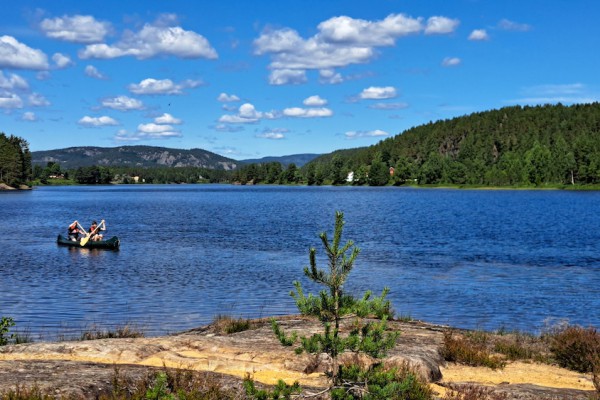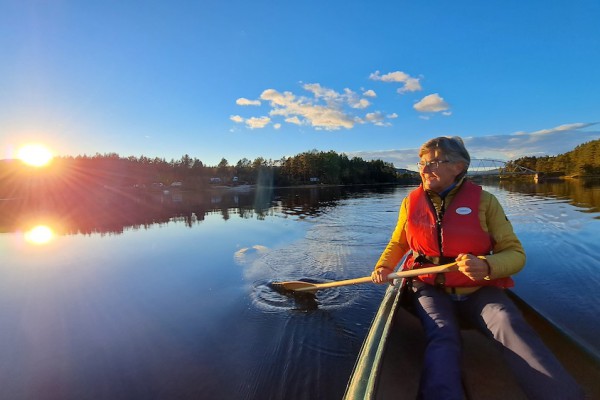 The world looks surprisingly different from the water and you immediately experience a kind of calm through the lapping of the water. Let yourself be enchanted while you float around on the water or sail around the beaver lodges. You may see an osprey fly by or a beaver swoop away. Paddle to the island or further on to a nice bivouac and make it an adventurous overnight stay with your own sleeping gear or our hammocks (for rent). Of course you can also fish from the boat, catch the tastiest trout for the BBQ. Life jackets are mandatory, and these are of course provided.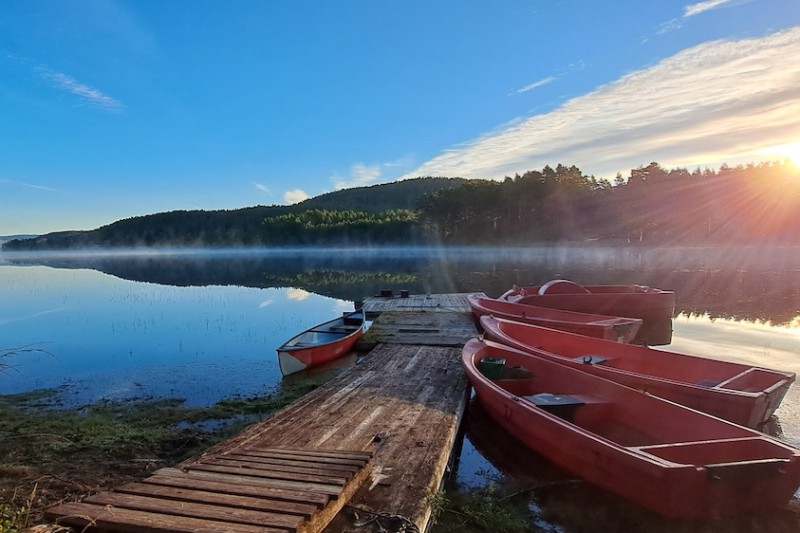 Join us on the true Norway experience from a RIB boat on the Otra river. Together with our neighbour Torstein Hodne we organise these RIB boat trips starting at Kilefjorden Camping. Choose between wildlife spotting (hunting fish eagles, swimming beavers, playing otters), learn how to fish (and make your own delicious dinner!) or just enjoy the beautiful scenery. Close by the camping you can see a fish eagle nest. How exciting! Do you wish a private experience? Specific requests for your family, group or event are possible upon your wishes (min 4 persons, max 22 persons).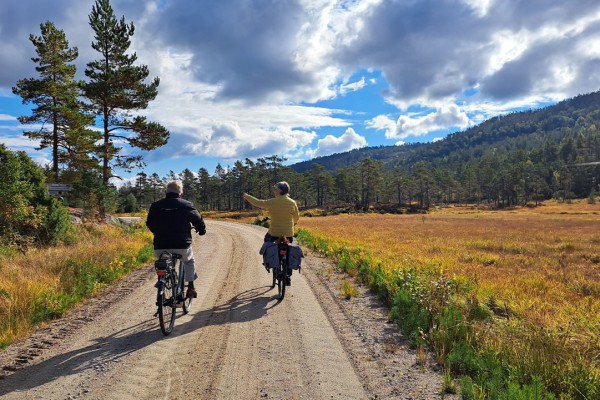 We have several routes available for walking, cycling or boat trips directly from the campsite. Kilefjorden Camping is a popular destination for fishermen because of the many trout in the river Otra. (Rib) boat trips are regularly organized from the campsite, where you can indicate whether you want to (learn to) fish, spot wildlife (beaver, osprey, moose), or take a sightseeing tour of the area. For the experienced climber, there is a rock climbing wall within walking distance of the campsite where you can climb independently. If you prefer to chop stones in search of beautiful minerals, Evje and the surrounding area are known for its mineral quarries. You can also go whitewater rafting in the vicinity, there are various climbing forests, an aqua park, paintball, laser tag and a go-kart track. The nearest (small) supermarket is 7 km away in Iveland, for more shops you can go to Evje (15 km).