Surroundings Kilefjorden Camping
The immediate area is ideal for taking walks and / or cycling trips for which various routes are available at the kiosk. The Otra is very suitable for fishing. You can rent a canoe, rowing boat or pedal boat at the campsite. And because the campsite is open all year round ... also very suitable for a winter sports holiday. (Rib) boat trips are regularly organized from the campsite, where you can indicate whether you want to (learn to) fish, spot wildlife, or take a sightseeing tour of the area. For the experienced climber, there is a rock climbing wall within walking distance of the campsite where you can climb independently. In addition to the activities listed below, you can also go whitewater rafting in the area, there are various climbing forests, an aqua park, bicycle park, paintball, laser tag and a go-kart track. More information about this is available in the kiosk.
In our kiosk we have a limited range of groceries. For larger groceries you can go to the nearest (small) Joker in Iveland (7 km) or to 4 larger supermarkets in Evje (16 km). In Evje you will also find other shops, some restaurants and petrol stations.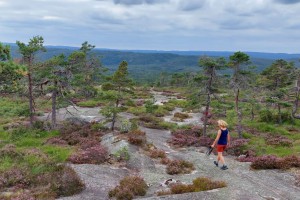 You can enjoy walking in the immediate vicinity of the campsite. We have a few nice walking routes ready for you at the kiosk, but there is definitely more to discover in the area.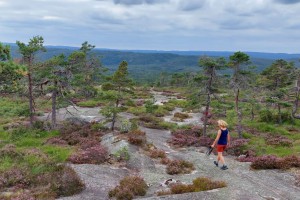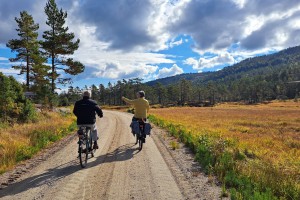 The area around Kilefjorden Camping is ideal for cycling. There are routes through fairly flat terrain (suitable without an e-bike) and for the real diehards there are also tough climbs. A number of nice cycling routes in the area have been set out by an enthusiastic bicycle camper, which are available at the kiosk. The national cycle route nr 3 Setesdal is right next to the campsite, it starts in Kristiansand and ends 258 km away in Haukeli (for more information: https://www.visitsorlandet.com/setesdal/aktiviteter/sykkel/).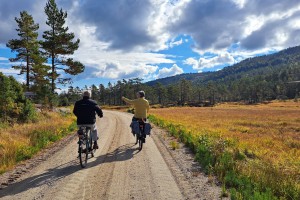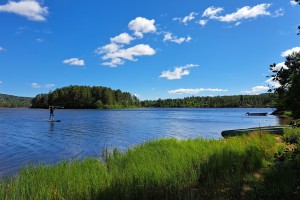 Can you already picture it, wonderfully floating on the water? with a canoe or rowing boat? Take your packed lunch and paddle a wonderful day on the Otra. If you really want to go on an adventure, you can spend a night on the island (rent our hammocks or bring your own tent). A little further south you can also spend the night in a bivouac hut. Bring your fishing rod and catch your own meal, there are plenty of places to fish and there is a lot of fish in the Otra. And with a bit of luck you can also spot an osprey, they nest nearby. Various canoes and rowing boats can be rented from us. Don't like sailing? but water, sun and beach? then you can swim from our private beach, or sunbathe there.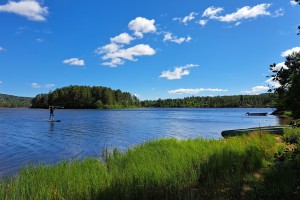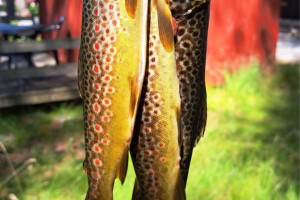 Fishing is very good in the Otra, the river that flows past the campsite. There is delicious trout, which is very tasty for the BBQ. There are nice spots to be found on and around the campsite, or a little further along the cycle path or on the rocks. At the moment you do not need a permit for this, at least not in this part of the river, in other places a permit is required.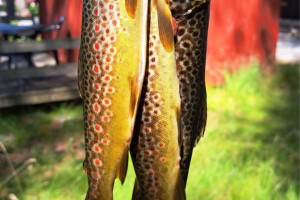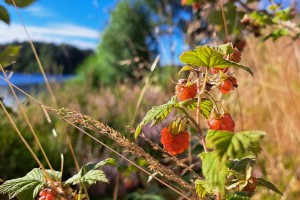 On and around the campsite you can enjoy the delicacies that Norwegian nature has to offer here. In ca jun-jul the wild raspberries are ripe, smaller than the raspberries you buy in the store, but with so much more flavor! From ca jul-sep you can feast on blueberries that grow here in abundance. And towards autumn there are various edible mushrooms to be found. Be careful with this and only pick and eat if you can distinguish edible from poisonous mushrooms!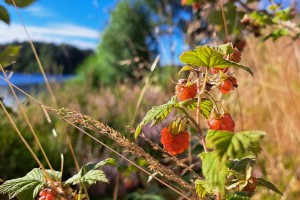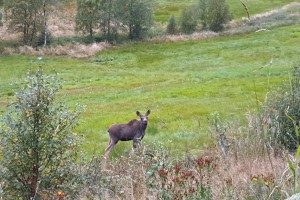 Elk, deer, osprey, beaver and with luck an otter. All of them can be found in the area. You just have to be a bit lucky, they don't come to pose especially for you ;-). At the right times you have the greatest chance of encountering these animals. Occasionally a moose walks across the campsite. We are happy to tell you about the so-called 'moose safari', a (self-driving) car route in the area where moose are regularly spotted. Go for a drive around dusk and you have a chance to encounter them. There are several pairs of ospreys that return to the area every year to breed. If you are lucky you can spot them as they dive into the water to catch fish. There are also beavers close to the campsite.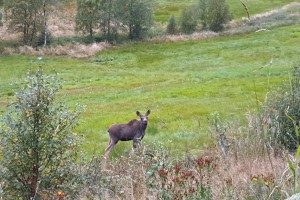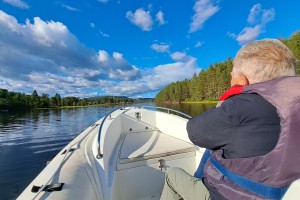 Various RIB experience boat trips are offered from the campsite. You can choose from different themed tours, such as: -spotting wildlife (using binoculars) -fishing (with explanation and use of all necessary fishing rods etc) -sightseeing environment Program and registration for this can be done in the kiosk.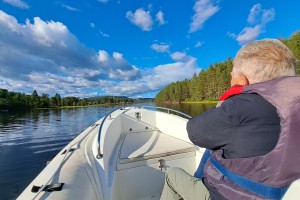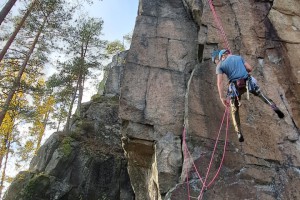 The Setesdal has many beautiful climbing areas on granite. Within walking distance of the campsite there is also such a beautiful climbing area "Kilefjorden" with about 35 routes of 1-2 rope lengths in the 4-7th degree, one of which has a nice traverse above the water. The routes are limited or unhooked, so you'll need to bring your own tools to climb here. In the Setesdal you will find different areas with routes up to 18 rope lengths long, so as a die-hard climber you can indulge yourself here. A climbing guide is available at reception.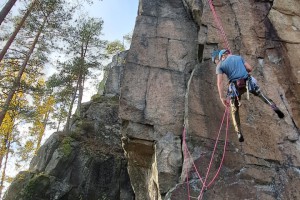 Evje and its surroundings are known for the many minerals that are found here. Within a radius of about 20 km from the campsite are a large number of quarries where you can find beautiful and also rare minerals. On the website of mindat.org (https://www.mindat.org/loc-12362.html) you can find locations of official quarries (for which you sometimes have to pay a small fee) but also other finds just in the forest . Here we would like to mention in particular the freely accessible Knipan quarries in Iveland, where many rare minerals have been found. https://www.opplevevje.no/severdigheter-tur-evje-setesdal/knipane-gruver-iveland/ At "Evje mineralsti" you can also set off on your own for a fee with a hammer, helmet and safety goggles. At Mineralsti there are 5 mineral quarries and 2 nickel quarries that are connected by a beautiful nature trail. Very suitable for a day trip with the family. Evje mineralsti - Setesdalsmuseet At "Mineralparken" is a museum with the largest mineral collection in all of Europe. 1200 m² with minerals from all over the world, but also many from this area.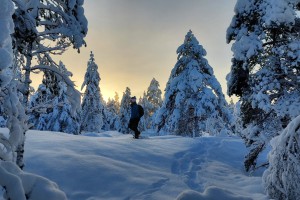 It is like a fairytale to be able to roam around here in the white wonderful world between snowy trees. Snowshoes are recommended, especially if there has been a lot of snow. We have some snowshoes for rent. Cross-country skiing is big in Norway. Almost every Norwegian goes out on the long slats, both on groomed trails and right through the forest. Cross-country trails can be found within half an hour's drive from the campsite. Good to know: in Norway this is often referred to as '(cross country) skiing'. For alpine skiing you can go to the ski areas, Bortelid (45 min) or Brokke (1.5 hours drive). Although there is a lot of water and lakes in the area, which also freeze in winter, there is little skating in Norway because the ice is often not cleared of snow and/or the water level in rivers is regulated and the ice is therefore not safe.