Motorhome pitches at Kilefjorden Camping
Kilefjorden Camping is a great campsite for campers, located just a 50-minute drive from Kristiansand. The campsite is close to the RV9 but is quietly located on the Kilefjorden (widening of the river Otra). The special camper pitches on the gravel plateau offer a beautiful view over the Kilefjorden and all have an electricity connection. The gravel plateau is accessible all year round, so snow-free even in winter. In addition, we also have beautiful unpaved pitches below next to the beach under the pine trees or on the large field enclosed by the forest edge. You are free to choose where you stand (there are no fixed places). Power supplies are available throughout the site.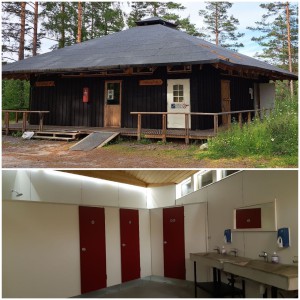 The campsite has a large sanitary building, with basic but clean and spacious showers (10 kr coins), toilets and washbasins. This building was built by the previous owner himself and was taken into use in 2020. A washing machine and dryer are available (limited) for a fee. In addition, there is a washing-up area.
The capacity of hot shower water has now been expanded considerably for the summer of 2023 and we are still working hard to expand the number of washing-up areas. These were the most heard shortcomings of 2022.
You can tap drinking water at various places on the campsite.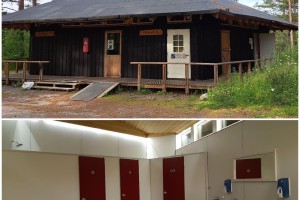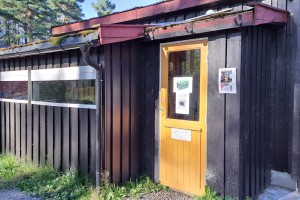 With us you can empty your chemical toilet, discharge gray water, and top up drinking water. We offer this service for a fee of NOK 50 for campers who do not want to spend the night here (which of course we cannot imagine).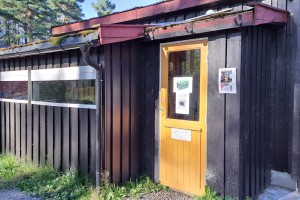 Self Check-in / Winterseason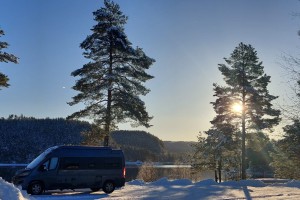 In the quiet period outside the high season, when the reception/kiosk is closed, a self check-in is available. You can find the forms to register in the pavilion and you can pay with VIPPS, cash or bank transfer (in NOK). Kilefjorden Camping is one of the few campsites in Norway open all year round. The camper gravel plateau, from which you have a beautiful view over the Kilefjorden, is accessible all year round and is kept free of snow in winter. The other places on the campsite can be covered with snow. In winter, sanitary facilities are open. Discharging chemical toilet/grey water is sometimes not possible in winter due to frost.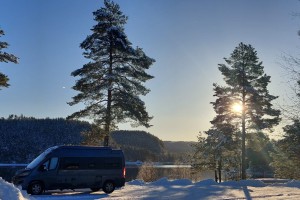 Registration and payment upon arrival.
If the kiosk is closed on arrival, find a camping spot and use the self check-in or register and pay later.
Keep a distance of at least 4 meters from your neighbours, calculated between outstanding canopies (this also applies to friendly campers!). This is for privacy and fire safety reasons. If it is not busy at the campsite, give each other space and keep even more distance.
In the high season we bake fresh bread rolls (to order) that you can pick up in the morning at the kiosk. We would like to receive your order for this the day / evening in advance.
You can light a fire at the fire place on the beach and in the grill hut. Open fire at your camping equipment or cabin is not allowed between 15 April and 15 September due to the risk of fire.
Waste is (mandatory!) collected separately in 5 different bins: glass/tin/metal, paper, pant (= deposit), plastic, residual waste. Please keep waste as little as possible. You cannot dispose of bulky waste with us. On behalf of the environment, thank you for your cooperation.
Kilefjorden Camping is a quiet campsite, please keep the noise level low at all times. Evening rest applies at Kilefjorden Camping after 10 pm.
Person (≥ 12 year)
NOK 25
Extra/small site tent
NOK 50
≥ 7 days = 10% discount on overnight stay
Electricity per night
NOK 60
Washing machine (per wash)
NOK 80
Tumble dryer (per drying cycle)
NOK 80
Refilling/discharging campers (without overnight stay)
NOK 50
Price canoe and boat rental